Fancy a brew?
We have a brand new range of Drinkware on our website available to order now.
Each one of these reusable, promotional products can be used to successfully promote your brand whilst making the perfect giveaway or gift for any delegate.
Take a look….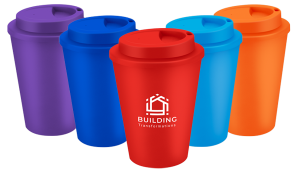 Otrem Coffee Cup (350ml)
This 350ml Otrem Coffee Cup is double walled with a screw lid so it's a great product for keeping drinks warm when on-the-go.
It is available in a wide range of fabulous colours so it is perfect if you need to match to a particular theme or branding.
Prices from £3.25 incl. 1 colour print
Excl. VAT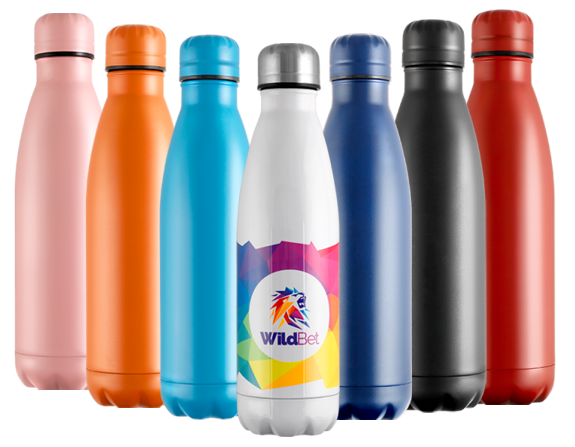 Vacuum Coated Bottle (500ml)
The extremely popular Vacuum Coated drinks Bottle (500ml) is made from a high quality stainless steel with double protection to make sure your drink stays cold for up to 24hrs and warm for up to 12hrs!
Like the Otrem Coffee Cup, there is a range of colours to choose from to match to your company colours or event theme.
Prices from £9.70 incl. 1 colour print
Excl. VAT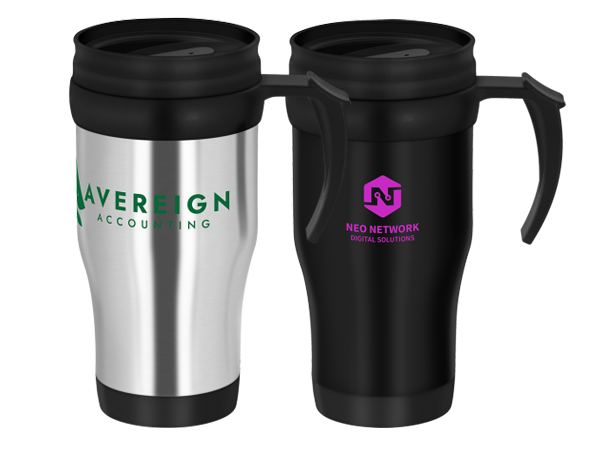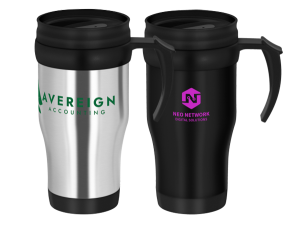 Travel Mug with handle (400ml)
This handy Travel Mug with carry handle has a secure screw top lid with slide across feature to avoid any spillages!
It has a stainless steel body which your company or sponsor logo can be printed on to in any colour.
Prices from £4.49 incl. 1 colour print
Excl. VAT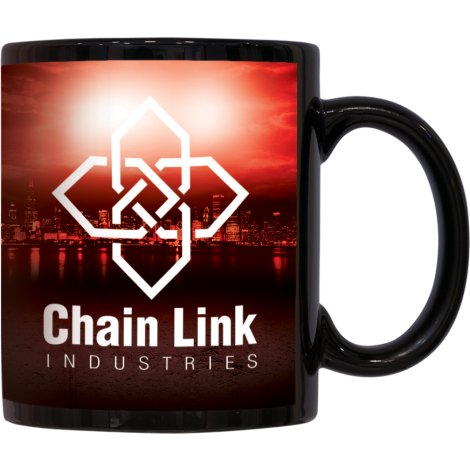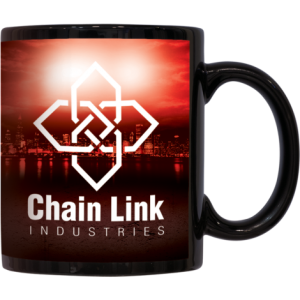 Photo Mug (300ml)
This Black Photo Mug allows a full colour photographic image to be printed around the mug which is ideal for printing conference details or multiple company logos.
Everyone needs a mug on their desk so these make great giveaways or gifts!
Prices from £4.20 incl. full colour print
Excl. VAT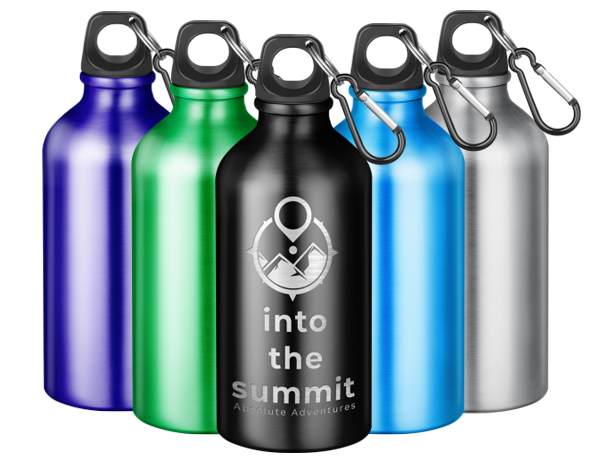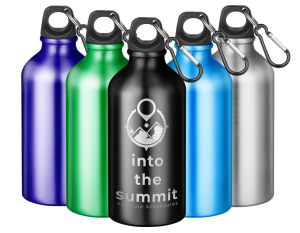 Aluminium 550ml Water Bottle with Carabiner
This shiny 550ml Water Bottle is made from lightweight Aluminium and has a useful carabiner hook fitting which can be used to clip on to delegate bags or backpacks.
There are many colours to choose from so can be easily matched to specific branding.
Prices from £2.90 incl. 1 colour print
Excl. VAT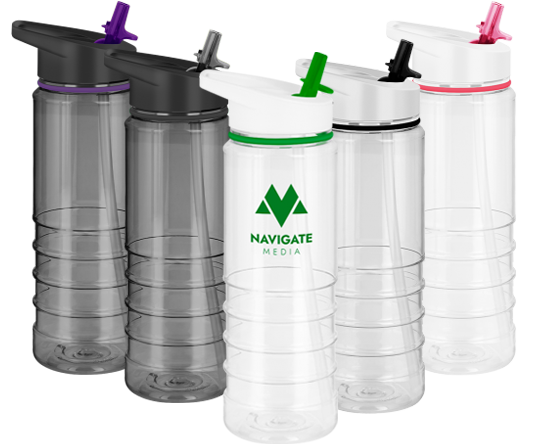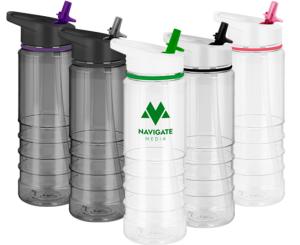 Water Bottle (750ml)
This reusable Water Bottle is made from BPA-free tritan plastic and is available in various colour combinations to suit.
It it the perfect giveaway for any delegate and is guaranteed to be used time and time again.
Prices from £3.79 incl. 1 colour print
Excl. VAT
We'd love to work with you!
Get in touch if we can help with any other promotional items that you may need for any upcoming conferences or events.