Valentines Delegate Gift Guide
February 8th, 2023 in News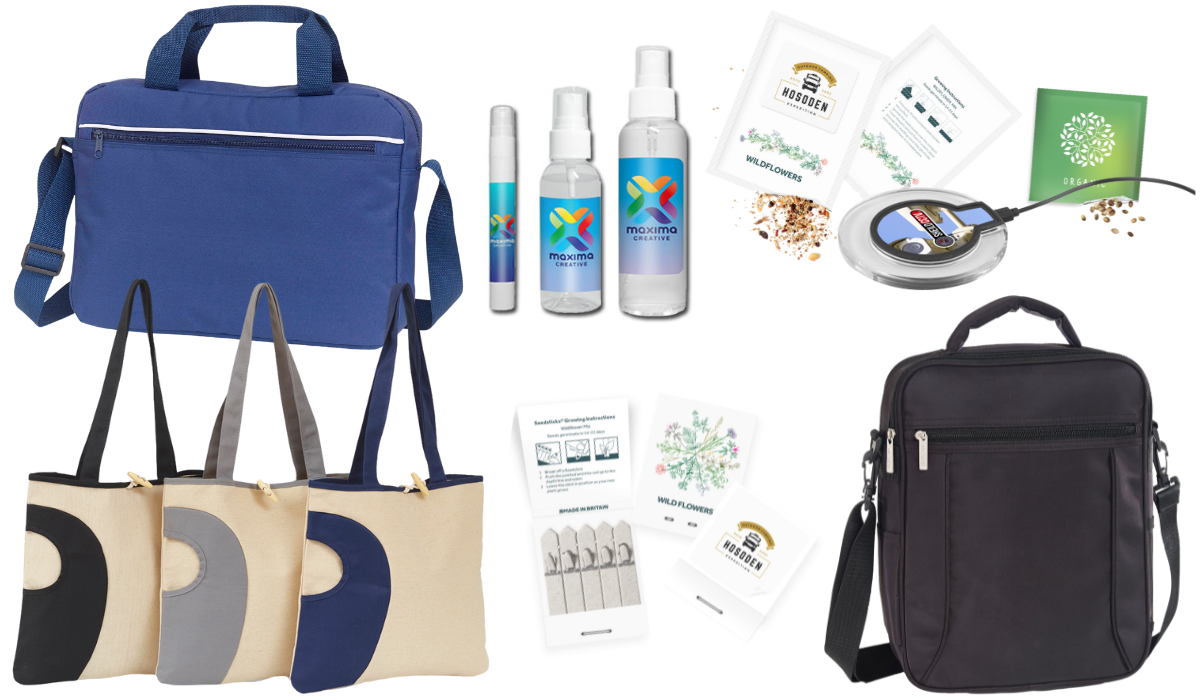 Valentines Delegate Gift Guide
With 2023 looking like it's going to be a successful year in the events industry, we believe it is important to provide delegates with the best promotional items and products they will love!
Here at Connex Promotions, we have been looking at our most popular products from bags to tech items that our customers have proven to order time and time again which have been extremely useful at conferences and events, and we would love to share them with you.
Let us help you choose the perfect gifts for your delegates for your upcoming events!
Conference Bags – Top Picks
We know that sustainability is high on the agenda for PCO's so after extensive research and discussions with our SEDEX registered factory, we have created a full range of bags made from high grade and/or environmentally responsible materials to ensure longevity.  When you buy a bag from us, you can rest assured that they will last much longer than just for the event, saving on waste, maximising sponsorship opportunities and allowing our customers to reach their CSR goals.
See below our TOP PICKS!!
The Devon Meeting Bag (AS1650) is one of our most popular styles. Lightweight and landscape in style, it comes with a shoulder strap, carry handle and front zipped pocket. The large space on the front is perfect for all your sponsorship branding!
Available in black, blue and grey, you can pick the best one to suit your event theme!
A recent survey showed that 87% of conference attendees bring a laptop and/or tablet to every conference they attend. Laptop giveaways have proved to be the most popular of all the different bags we sell so for this very reason, we have over 10 different styles to choose from!
Our top pick is Oxford Meeting Laptop Bag (TB7100).  Portrait in style, easily accessible, slimline and stylish! The TB7100 Oxford is made from high quality microfibre material so extremely durable with a padded interior and useful zip / slip pockets. The trim on the front of the bag creates a natural framework for the branding and really does catch the eye.
"I have had my Connex bag since I acquired it nearly 10 years ago at a medical conference, it has never been out of my sight or use in all that time. It's the right size to keep all of my stuff in! I have looked around for a replacement but there is nothing as lightweight, strong and sturdy on the hight street. Great product and looks very smart."

Michael Egerton
If the requirement for your event is sustainable eco-friendly material, then we would always recommend our top selling bag, the Iona Conference Bag FX1000.
Since we created this style three years ago, we have received compliment after compliment due to the durability, style and usability. Flax material is relatively new to the 'bag market', derived from linen (which is arguably one of the most sustainable materials available), the fibres are tightly bound together ensuring durability and giving it that eco feel but still retaining a high perceived value. The handles and pockets are available in black, blue or grey and a wooden toggle fastening finishes the look. The natural colour of the bag and full front and back areas are perfect for full colour branding.
Promotional Items – Top Picks
We know our customers sometimes love to think outside the box and provide something a little different inside their goodie bags – and we know the following products are perfect!
Promotional Tech Gifts are a hit with delegates especially the Sphere Charging Pad. This wireless charger sits on your desk in the office or at home for a fast and easy charge whilst you're working. Branded in full colour, perfect for any company logo and artwork.
Seeded Products are environmentally friendly and have increased year on year. They are now one of our top promotional items and we can see why! Create a legacy at your next event and give your delegates the gift of life! Planted by the delegates when they return home, they are reminded of your event as they watch their seeds come to life!  What a great way to maximise advertising and gain sponsorship!  Seed sticks and Seed packets available containing flowers and edibles.
We understand that some people attending conferences and events are still wanting to take some precautions and use PPE to protect themselves and others against viruses such as Covid. We have a range of Delegate PPE available that can make ideal delegate gifts whilst giving peace of mind. The Atomiser Hand Sanitiser comes in different sizes and is perfect for use on-the-go! The spray bottles are ideal to pop in to your bag and can be printed with a full colour label.
We'd love to work with you…
We are well known within the events industry, providing a valuable support service for our customers for worldwide events and conferences and we are looking forward to helping you with your next event.
In fact, we are so sure you will love our bags, we are offering a gift pack which you can showcase to your team and/or your next potential sponsors!
Get in touch with us today and quote "VALENTINE23" to receive your free gift pack!
(gift pack will include a bag of your choice, a lanyard, a badge and a pen)